Brent McMullin
President & Founder
Brent and wife have nine children and 28 grandchildren. Raising their children was just like any other family with all of the challenges. Every child is different. The challenge of the parents is to figure out how to help each child develop their unique talents and have success, develop self-esteem and make good choices in life. Parents want their children to be happy. To "BE THEIR BEST".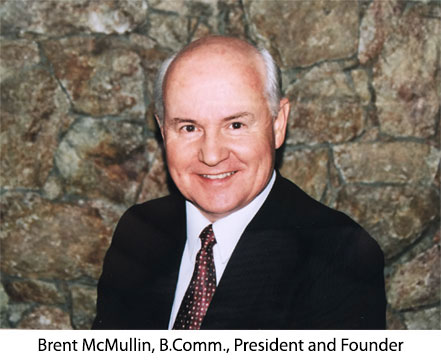 Brent applied and received from the Provincial Government a grant to assist in the "Development of the beverage mixes to carry a nutritional supplement for school aged children". Development started at British Columbia Research located at the University of British Columbia in Vancouver.
Dr. Bruce H. Woolley, D. Pharm, Fellow, Professor (Emeritus), Brigham Young University became involved. Dr. Woolley was hired in 1977 by BYU to be the Director of the Student Health Services. Dr. Woolley gave direction to the formulation and delivery of the GP4.0 drinks.
Daily nutrition delivered in two different drink formats, one before school and a different product after school.
Daily nutrition is delivered in a powder form mixed with cold water. When you use a pill you do not know where in the digestive system it will be dissolved, how much of the nutrients will be absorbed and how much will be excreted as waste in the urine and feces.
The product is formulated without refined sugar, no fructose, no artificial flavor or colours. The GP4.0 Fruit Punch has been approved by Health Canada and an NPN Licence issued # 80063426 and the GP4.0 Vanilla Shake has been approved by Health Canada and an NPN Licence # 80063432 has been issued.
Theo Colburn's book, "Our Stolen Future" (1996) expressed concerns for the effect on our children of toxins that they are exposed to in our environment that may affect the endocrine and hormonal systems. The endocrine system is the collection of glands that produce hormones that regulate metabolism, growth and development, tissue function, sexual function, reproduction, sleep, and mood, among other things. A hormone (from Greek ὁρμή, "impetus") is any member of a class of signaling molecules produced by glands in multicellular organisms that are transported by the circulatory system to target distant organs to regulate physiology and behaviour.
An expert in Nutrition selected, from the multitude of options, the minerals and vitamins that would be physiologically beneficial for youth.